custom-built for cars, suv's, trucks, ev's, slingshots, vanderhalls
Before/after.
Tap the 3 vertical lines and drag from right to left to see the interior transform with Luxus Car Mats.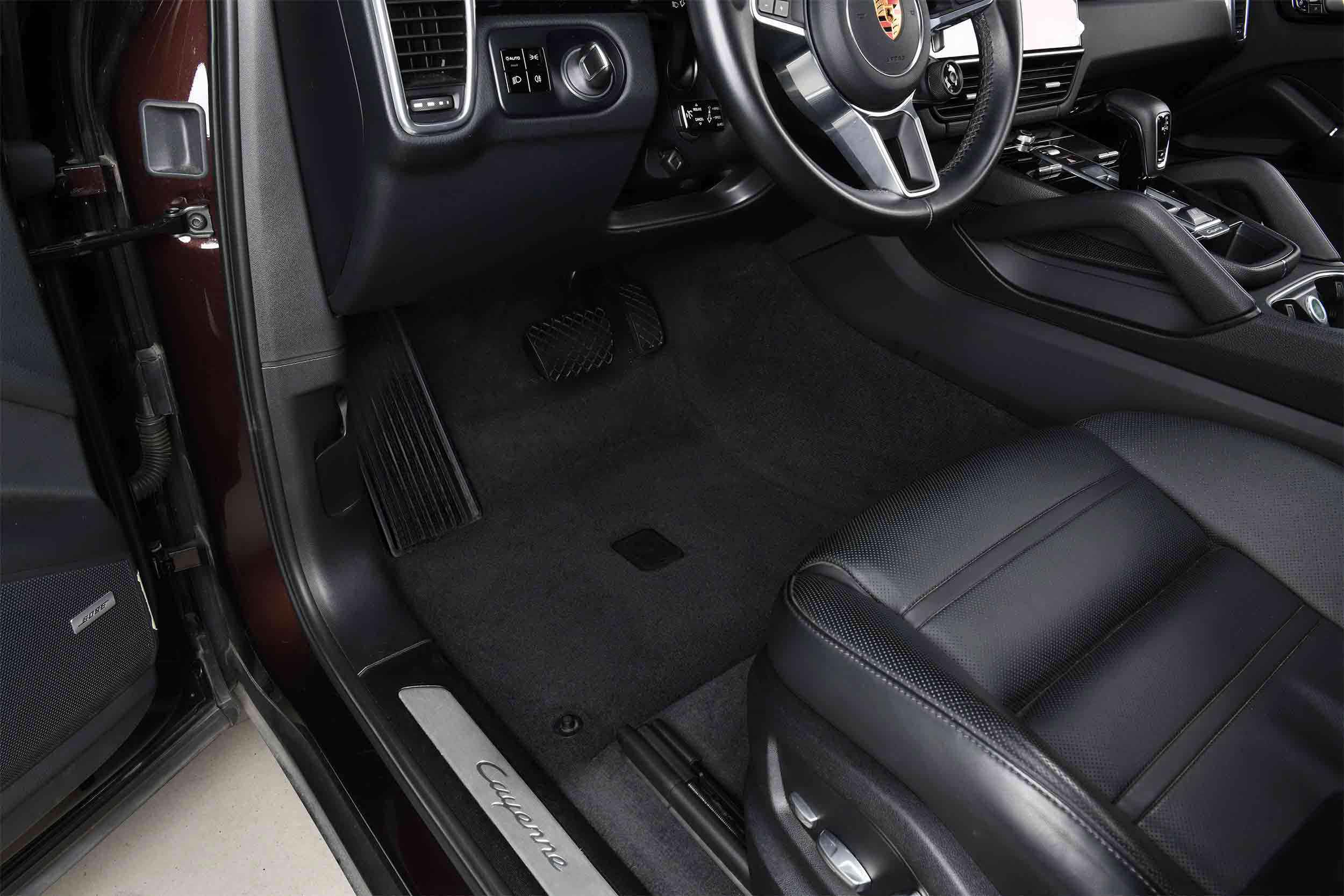 fully exposed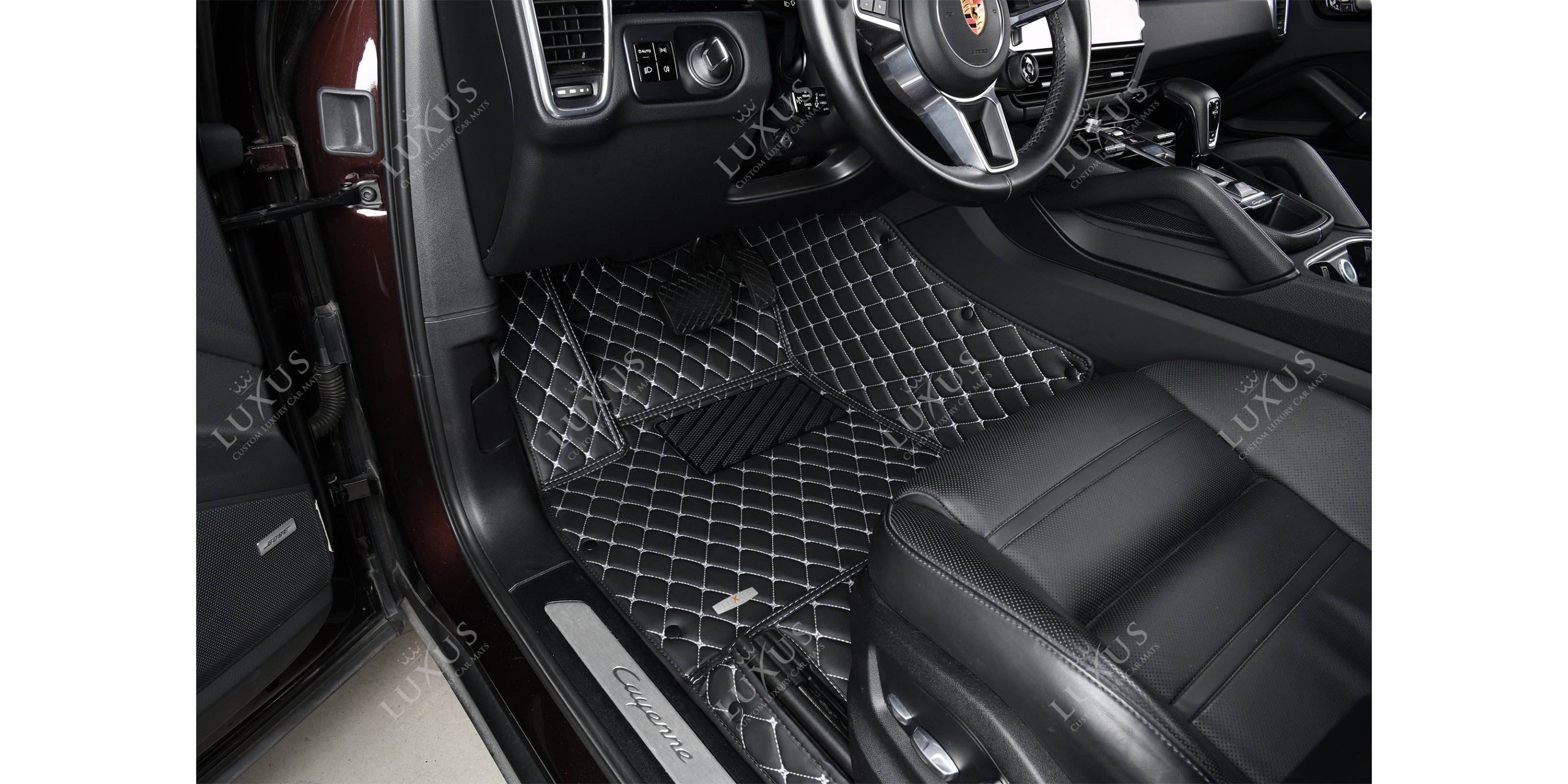 fully protected
100%
MADE-TO-ORDER.
We do not hold inventory which means that your mats only go into production once your order is placed. Rejecting mass production for exclusive individuality.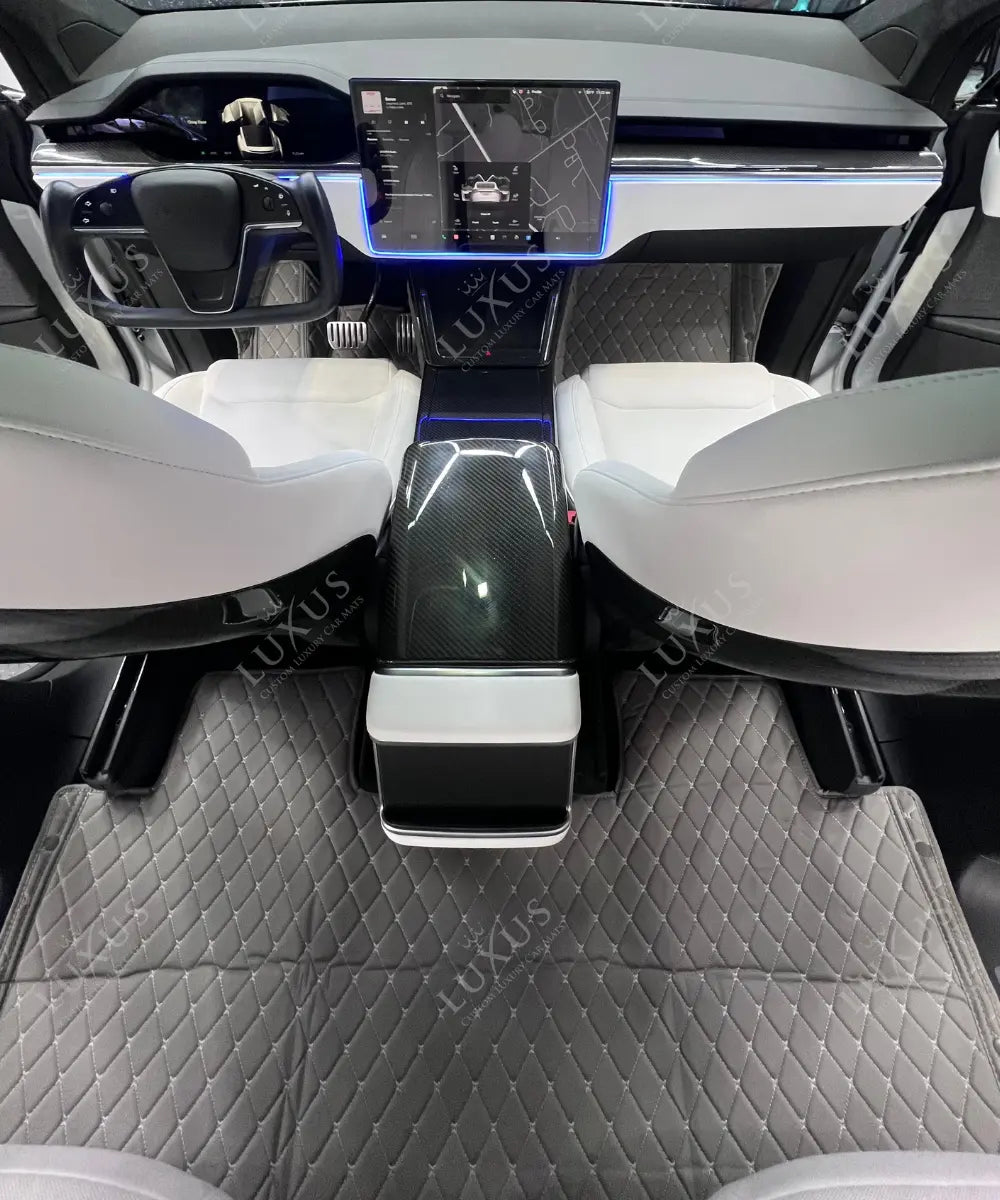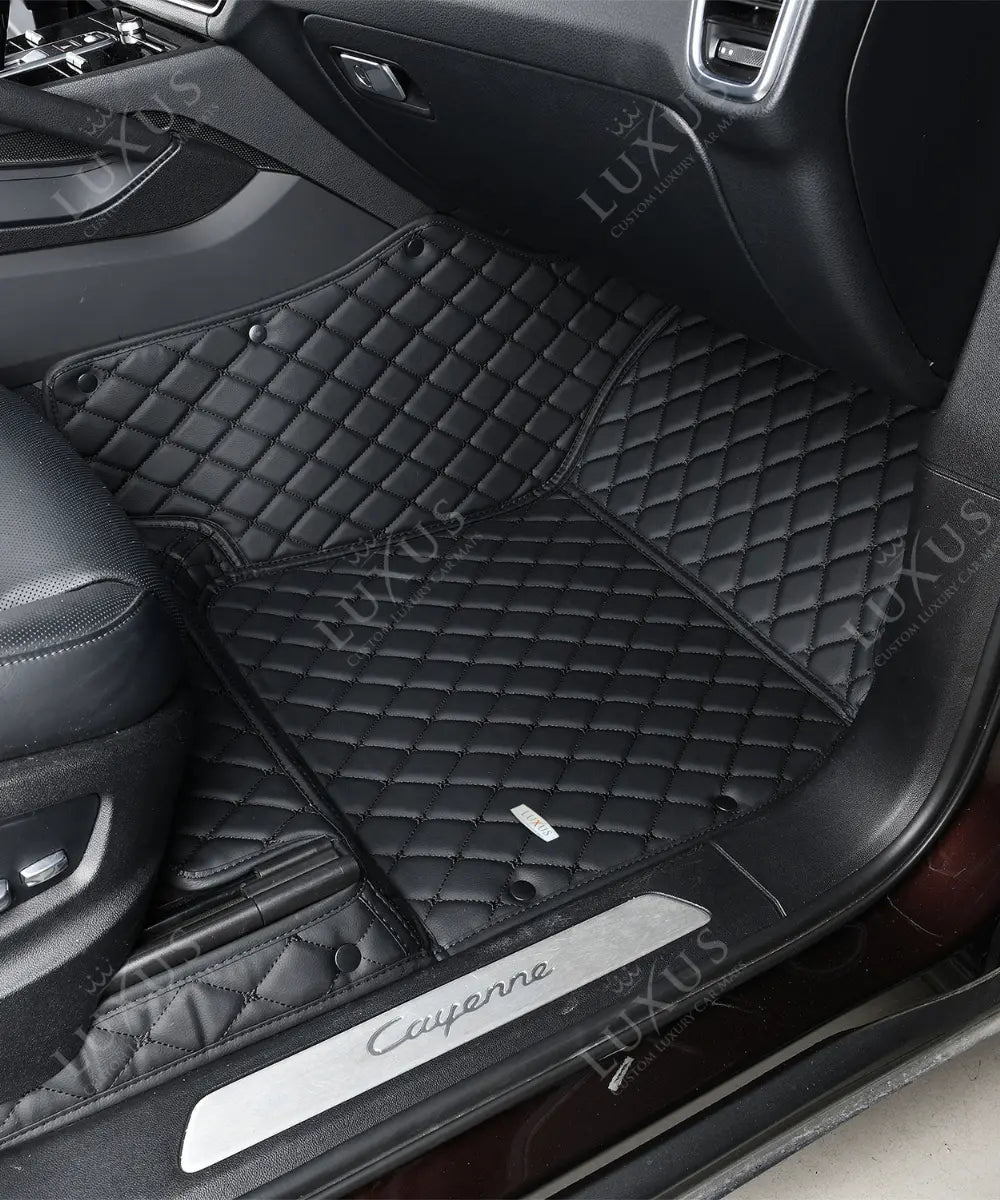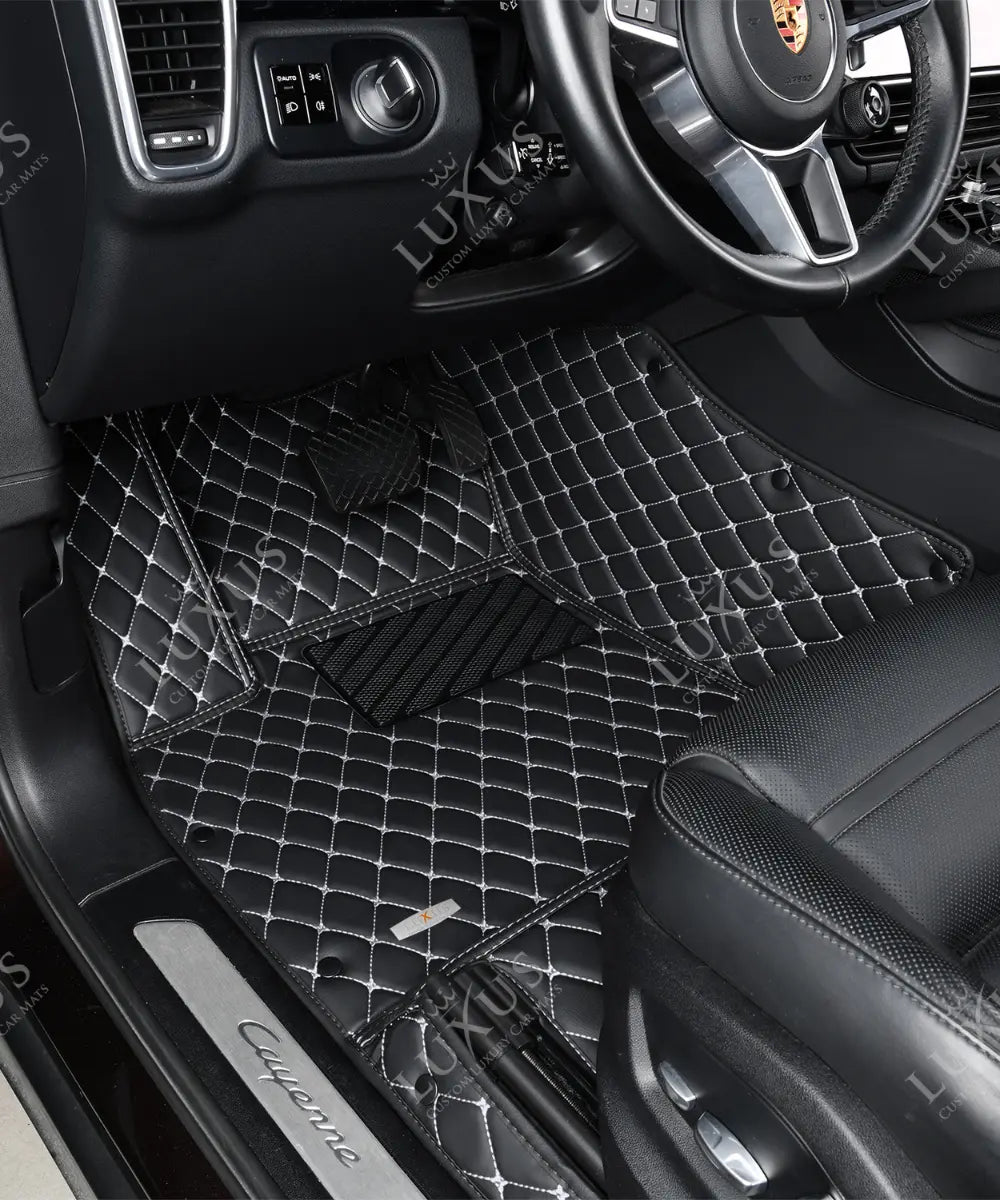 Driver side mat.
The mat that takes the most beating is equipped with a strong, premium heel pad strategically placed to support your right heel when driving thus enhancing durability and ensuring maximum comfort.
Passenger side mat.
A luxurious passenger experience awaits every passenger that gets in your vehicle; let yours passengers indulge in a pleasant barefoot riding experience thanks to the plush eco-leather material. Long journeys will be more comfortable than ever.
2nd row "Unibody" rear floor mat.
"Unibody" design 2nd row floor mat comes in one piece including rear transmission tunnel coverage or 2 pieces for 4 seater vehicles without a rear transmission tunnel.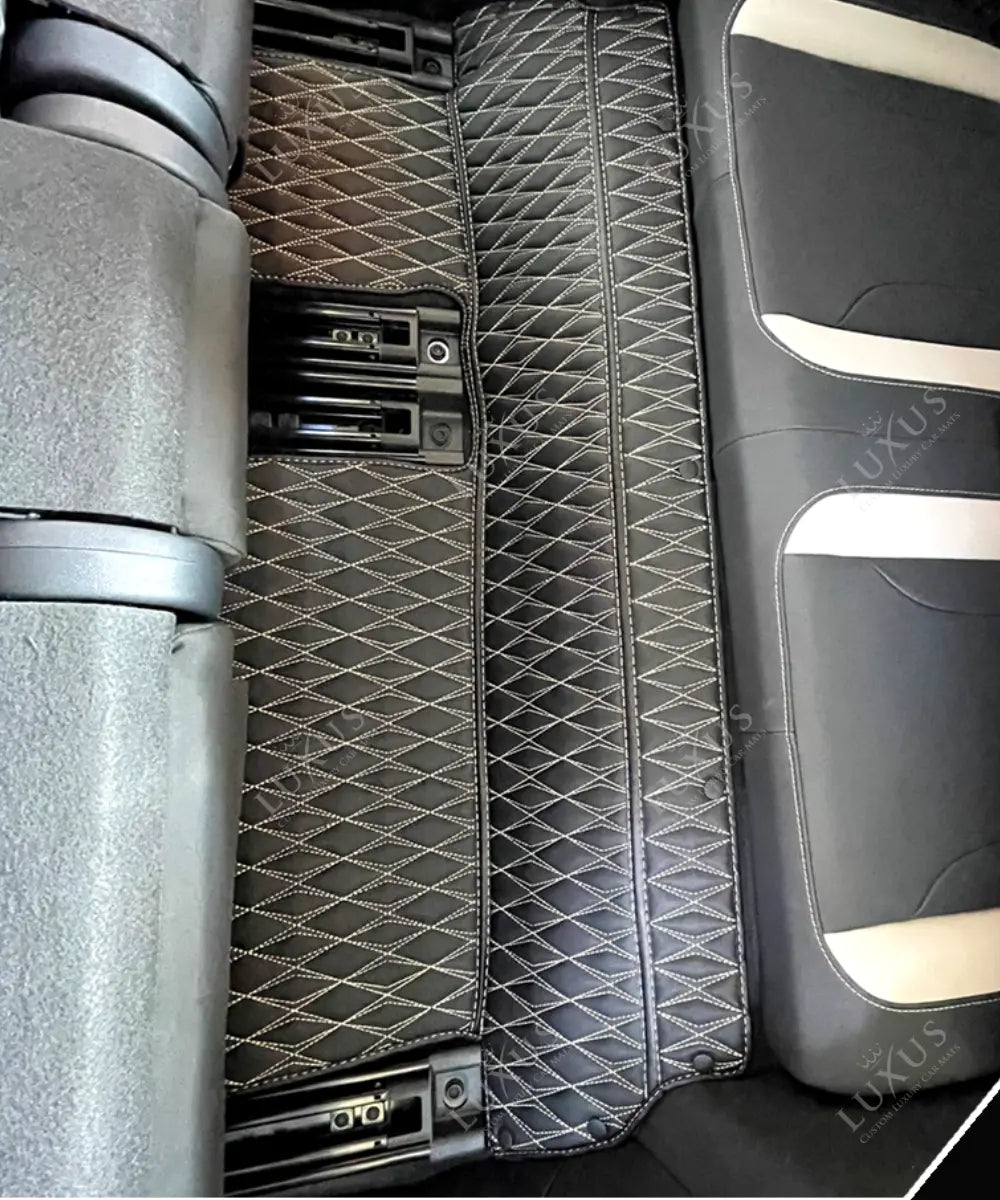 3rd row mat.
The ultimate solution for maintaining a spotless and secure 3rd row in your car! Our expertly crafted 3rd row mats provide optimal protection, keeping your vehicle clean and fresh, no matter who or what you transport - be it kids, pets, or other passengers!
Base trunk mat.
Meticulously handcrafted with impeccable craftsmanship. Every stitch and contour reflects the expertise and attention to detail of our skilled craftsmen. Elevate your vehicle's trunk with our exquisite mats, crafted to the highest standards of excellence.
3D full coverage trunk mat
Elevate your vehicle's cargo space with our premium eco-leather 3D Trunk Mat! Specifically designed for pet owners, it offers unmatched protection against spills, dirt, and pet fur while providing a luxurious and comfortable experience for your furry friend. With easy maintenance, a simple damp cloth can make it look brand new again!